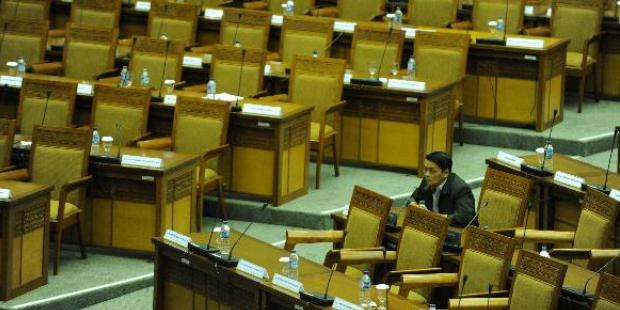 Kapan persisnya Malaikat El-Maut (Angel of Death) menjemput kematian politik akal sehat, hal itu tidak diketahui persis. Namun, ia tidak berumur panjang, mati dalam usia yang sangat muda. Dilahirkan pada akhir tahun 1990-an sebagai buah dari rajutan cinta dan kerinduan terhadap tatanan kekuasaan yang menghargai serta memuliakan martabat manusia: keadilan, kesetaraan, toleransi, pengakuan, dan penghargaan terhadap heterogenitas serta nilai-nilai luhur lainnya. Romantisisme cinta publik terhadap manajemen kekuasaan negara di awal reformasi mungkin mirip sensasi dan fantasi romantisisme rakyat Athena terhadap demokrasi, ratusan abad sebelum Masehi dalam buku Victoria Wohl, Love Among The Ruins (2002), mengenai erotisme demokrasi di Athena klasik.
Kehadiran politik akal sehat juga menghasilkan energi dahsyat yang mampu meluluhlantakkan tatanan kekuasaan yang represif dan otoritarian. Namun, daya tahan tubuhnya merosot secara drastis sejalan dengan semakin menumpuknya racun opium kekuasaan yang bersarang di tubuhnya. Toksin yang memproduksi penyakit kanker ganas yang disebut korupsi politik sudah menjalar ke seluruh sendi dan tulang sumsum hampir di sekujur tubuh politik negara. Daya bunuh racun ganas itu juga mematikan nurani dan integritas, menghancurkan kredibilitas, melumpuhkan kompetensi, dan meluluhlantakkan nilai-nilai yang menjadi pilar politik akal sehat.
Sementara itu, praktik politik akal-akalan dan perilaku munafik yang menghamba uang semakin subur. Akibatnya, demokrasi disulap menjadi mobokrasi, seremoni mengalahkan substansi, citra menghapus fakta, sikap santun bersenyawa dengan perilaku durhaka, kejujuran identik dengan kebodohan. Medan politik menjadi ladang pembantaian oleh para petualang politik yang bermodal besar terhadap politisi bersih dan idealis tetapi bermodal cupet.
Kutipan di atas, yang diangkat dalam tajuk harian Kompas, mengonfirmasi kematian politik akal sehat. Angka yang disebut tidak terlalu berbeda dengan jumlah yang beredar di kalangan politisi bahwa ongkos menjadi anggota DPR minimal Rp 5 miliar. Jumlah yang fantastis dan membikin merinding bulu kuduk rakyat yang terengah-engah berjuang memenuhi kehidupan minimal sehari-hari.
Hal itu membuktikan hasrat politisi yang didominasi dan tunduk kepada kepentingan ekonomi bersedia mengeluarkan biaya yang sangat tinggi demi kekuasaan, meskipun mereka tahu total pendapatan selama lima tahun jauh lebih kecil daripada ongkos yang dikeluarkan.
Perilaku sama dan sebangun sudah akan terjadi pada 2013, karena pada tahun ini diperkirakan akan diselenggarakan 160 pilkada, termasuk pilkada yang seharusnya dilakukan pada 2014. Karena itu, pilkada tahun ini diperkirakan tidak akan banyak manfaatnya bagi masyarakat. Terlebih, selain masih didominasi politik uang, regulasi pilkada, termasuk RUU yang sedang dibahas, belum dapat menjamin lahirnya kepala daerah yang mempunyai komitmen mempergunakan kekuasaan untuk kepentingan rakyat.
Kualitas yang berkaitan dengan integritas dan kompetensi tidak cukup hanya diobati dengan rekayasa elektoral melalui perubahan dari pilkada secara langsung diubah melalui DPRD. Persoalannya jauh lebih mendasar, partai politik harus melakukan pendidikan karakter bagi kader-kadernya yang dipersiapkan untuk menduduki jabatan tersebut.
Hal yang hampir dapat dipastikan akan terjadi pula pada pemilu legislatif dan pemilihan presiden yang secara maraton akan diselenggarakan pada 2014. Medan politik akan benar-benar menjadi pasar modal. Pemilik modal akan menjadi "tuan besar" dan pemenang yang sesungguhnya karena merekalah yang akan banyak menentukan kalah-menang dalam pertarungan politik tahun depan. Bahkan dikhawatirkan petualang politik juga akan berusaha menggerogoti Anggaran Pendapatan dan Belanja Negara serta memanfaatkan akses politik mereka untuk menguras kekayaan negara.
Akibatnya, kematian politik akal sehat sangat menghancurkan sendi-sendi kehidupan bangsa dan negara. Sayang, tidak banyak orang yang tahu sehingga yang meratapi dan berduka juga tidak banyak. Namun, yang masih memberikan harapan adalah pengalaman empiris yang menjadi dalil politik bahwa orang sekali mati akan mati selamanya. Namun, perjuangan politik dapat mati berkali-kali dan akan hidup kembali. Karena itu, orang-orang yang berniat baik tidak boleh berdiam diri. Dalam kehidupan yang sarat dengan segala macam penyakit masyarakat, bersenyap-senyap sendiri dan tidak peduli adalah kejahatan sosial.
Spirit dan roh yang menebarkan kemuliaan masih banyak dan tersebar di berbagai kalangan, cendekiawan, kelompok profesional, bahkan di kalangan politisi dan birokrat serta berbagai organisasi masyarakat. Mereka yang gigih dan tak pernah lelah melakukan perlawanan terhadap kebatilan. Kekuatan magis inilah yang akan menghidupkan kembali politik yang bernalar dan mulia. Agenda yang sangat penting adalah mengawasi perekrutan politik serta mempersiapkan gagasan besar untuk menata kekuasaan yang lebih beradab pasca-Pemilu 2014.
J KRISTIADI
Peneliti Senior di CSIS